LET US GET THE PARTY STARTED!
We are an event enhancement company based in Los Angeles County that provides photo booth rentals for all types of parties, events, celebrations, festivals and corporate events. With our central location, we are in a perfect position to service Los Angeles, Ventura, Riverside and Orange County as well as the San Fernando Valley and Inland Empire.
We bring a surplus of experience  and creativity to help get your party started with our interactive, customizable photo booth experience.
So if you're looking for the perfect booth for your event, you've found it!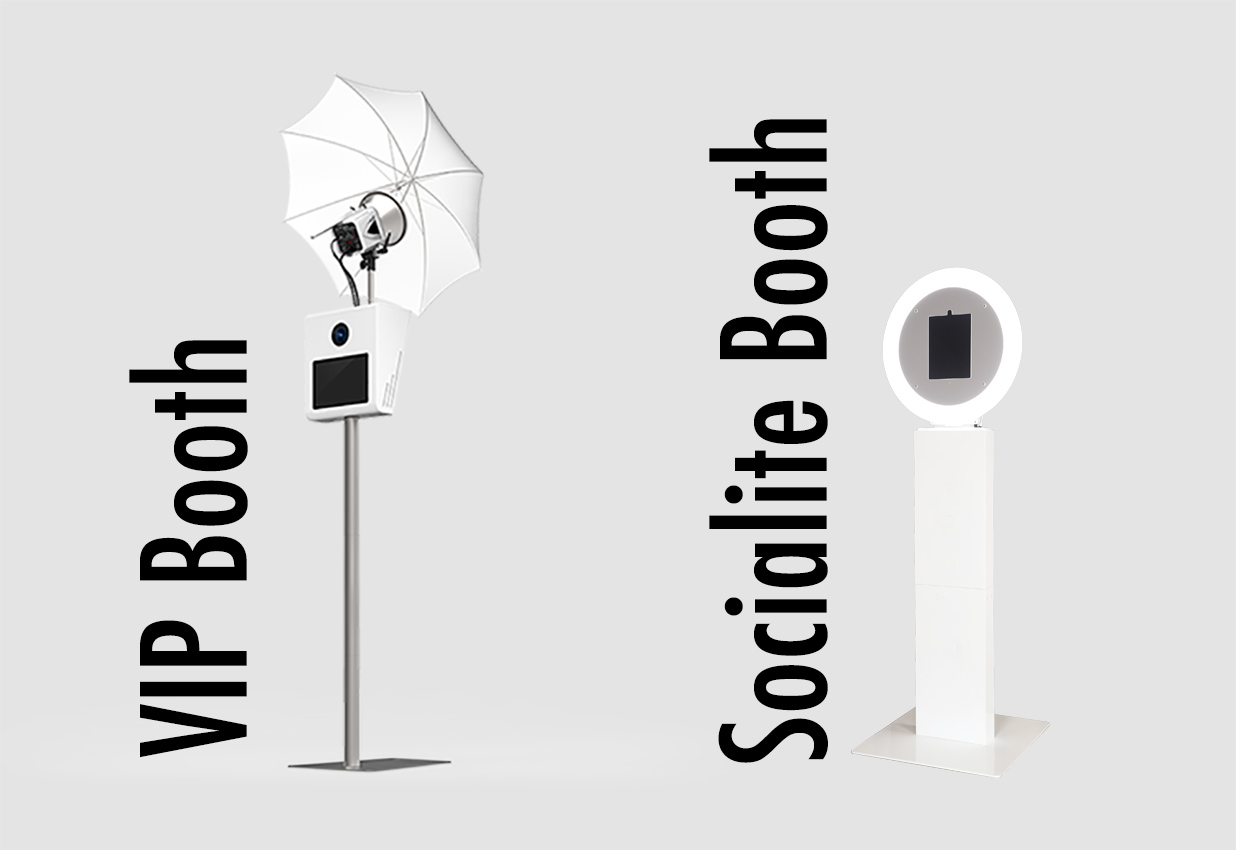 Whatever your theme, we will design your template to match.  Give us your ideas. From minimalist to colorful and bright, we have you covered.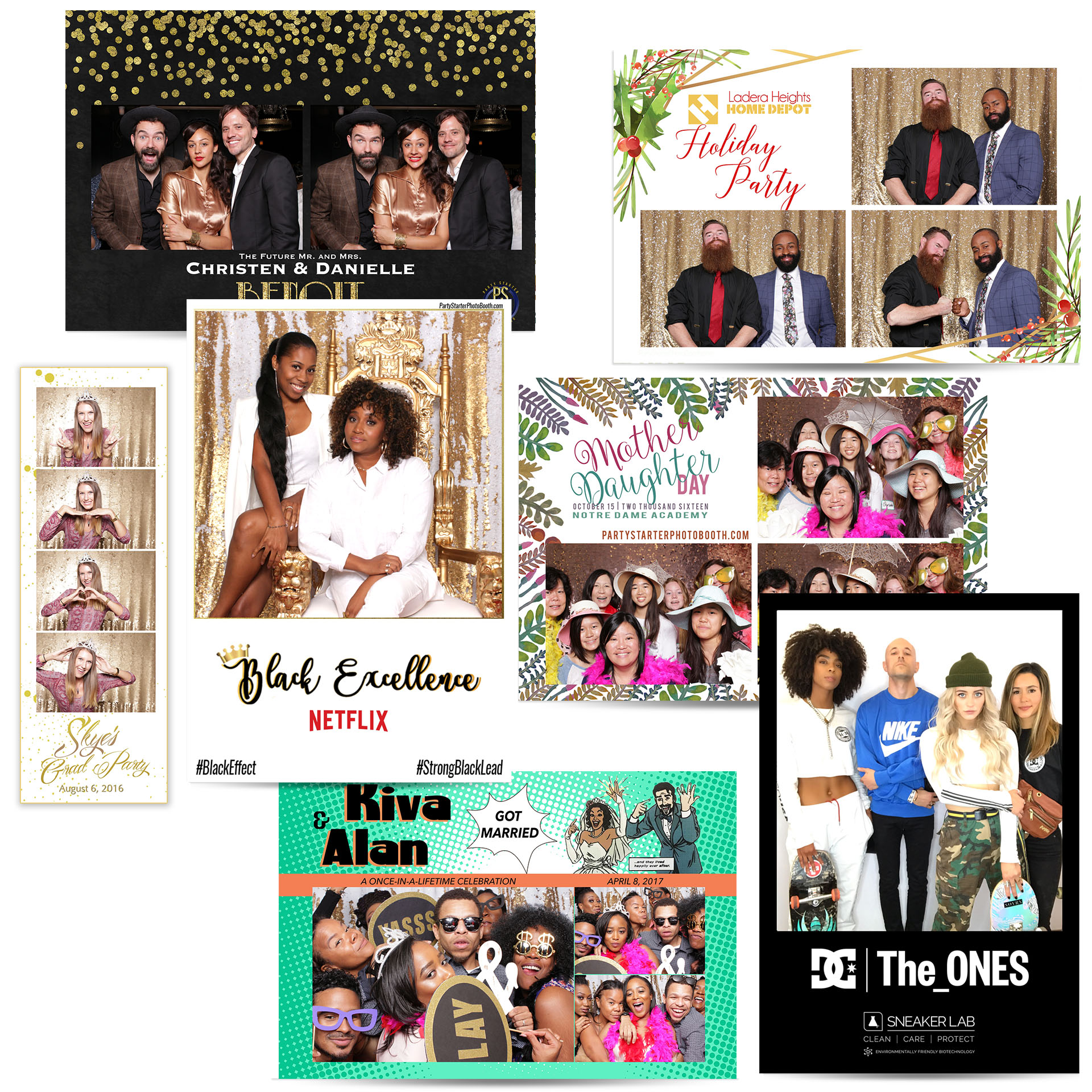 We have 3 great packages for your to choose from, any of which will help make your event spectacular. Want to have a more customized package? Then choose one of these packages as your base service and use our add-ons to make it perfect for you. Need a red carpet, special backdrop, or themed props? Just let us know. We will make sure that you have a luxury photo booth experience with whichever package you choose.
ALL PACKAGES INCLUDE: Complimentary one hour set-up and break down, a fun Party Starter Attendant, high resolution images in a private online gallery, and personalized artwork.
ADD-ONS MAY INCLUDE: Additional time, custom props, private online photo galleries, hardcover photo book, duplicate image prints, custom color paper backdrop, additional idle time, Animated GIFs, an additional Party Starter (attendant), and custom branding of the photo booth.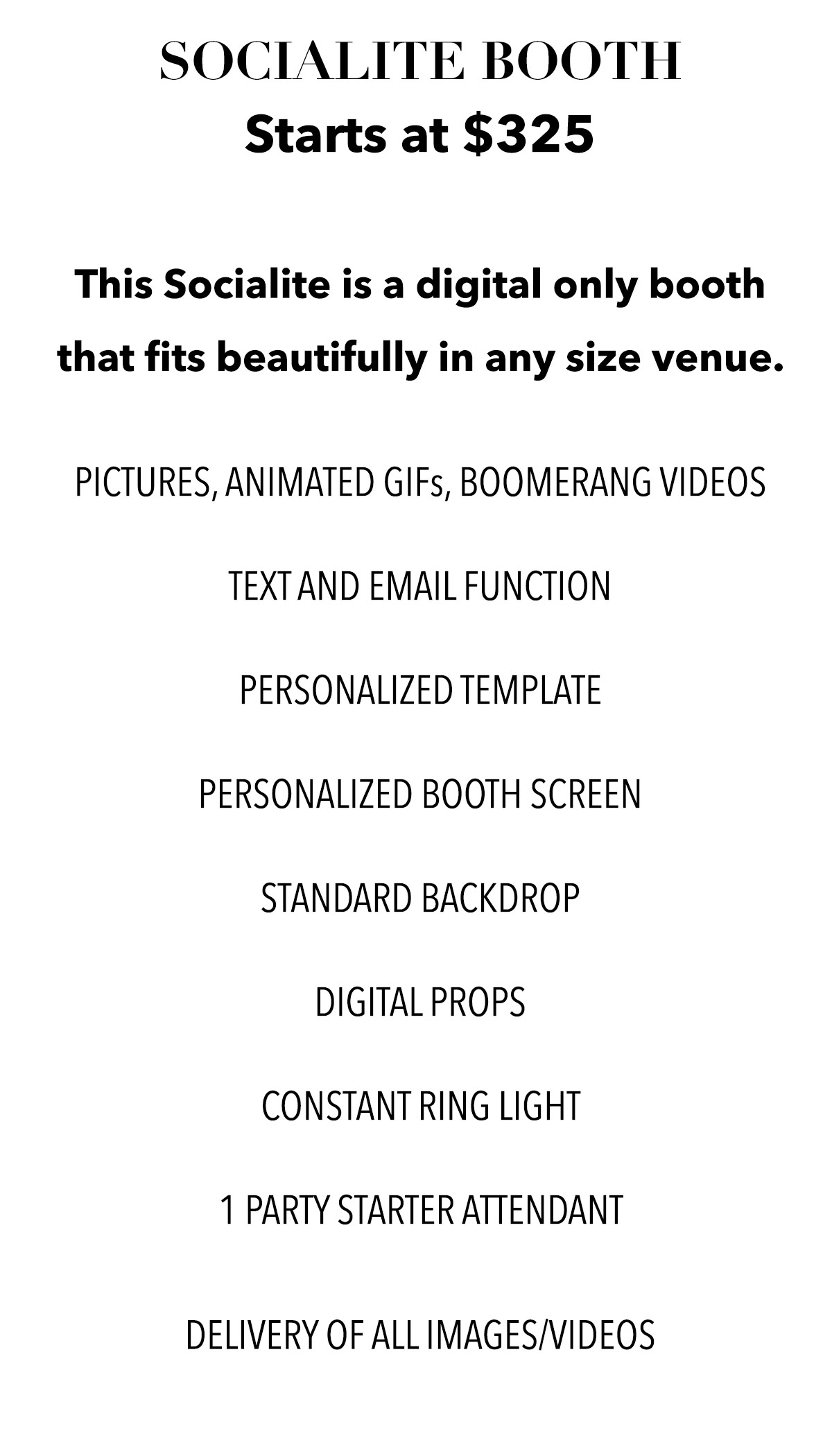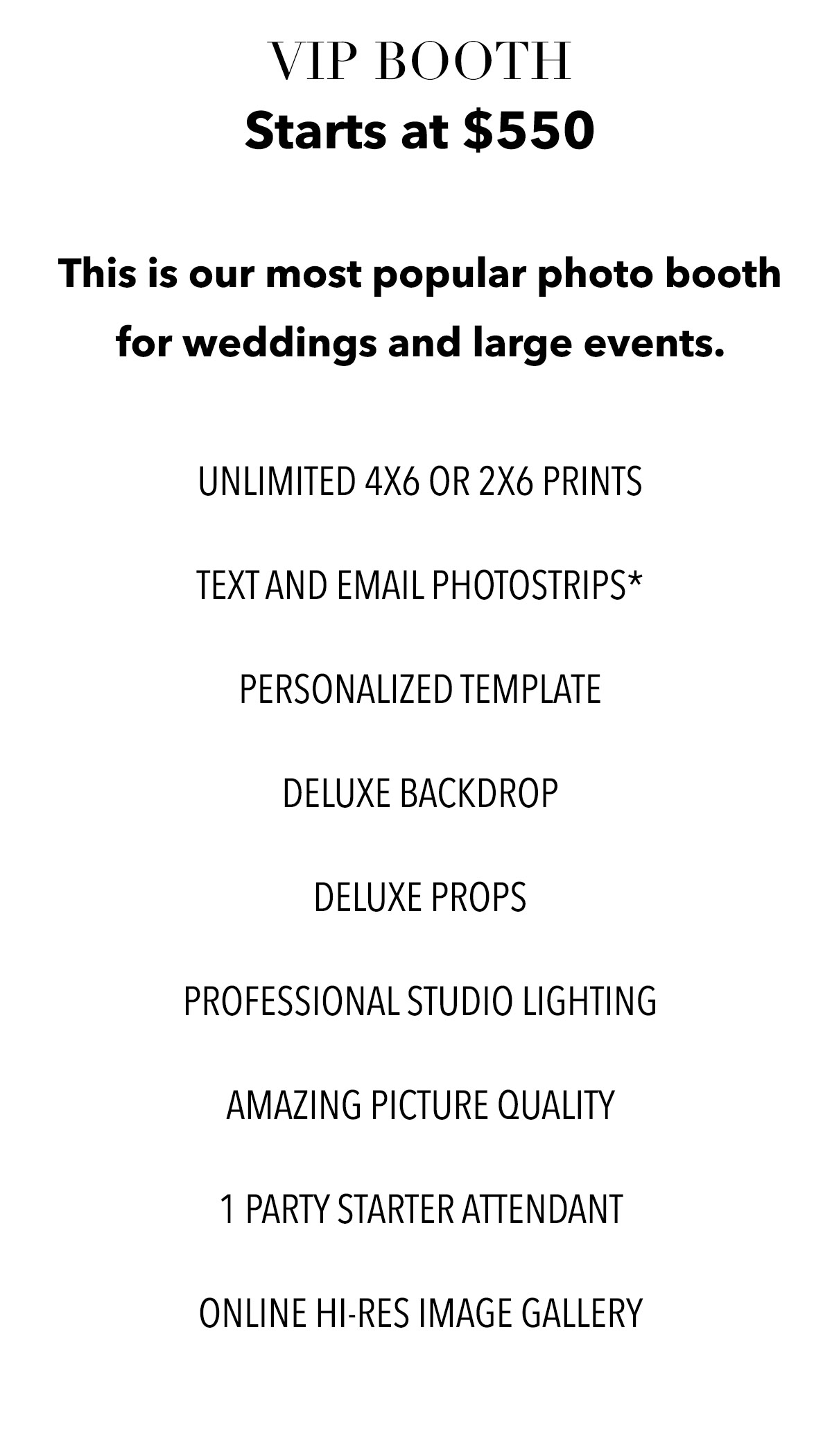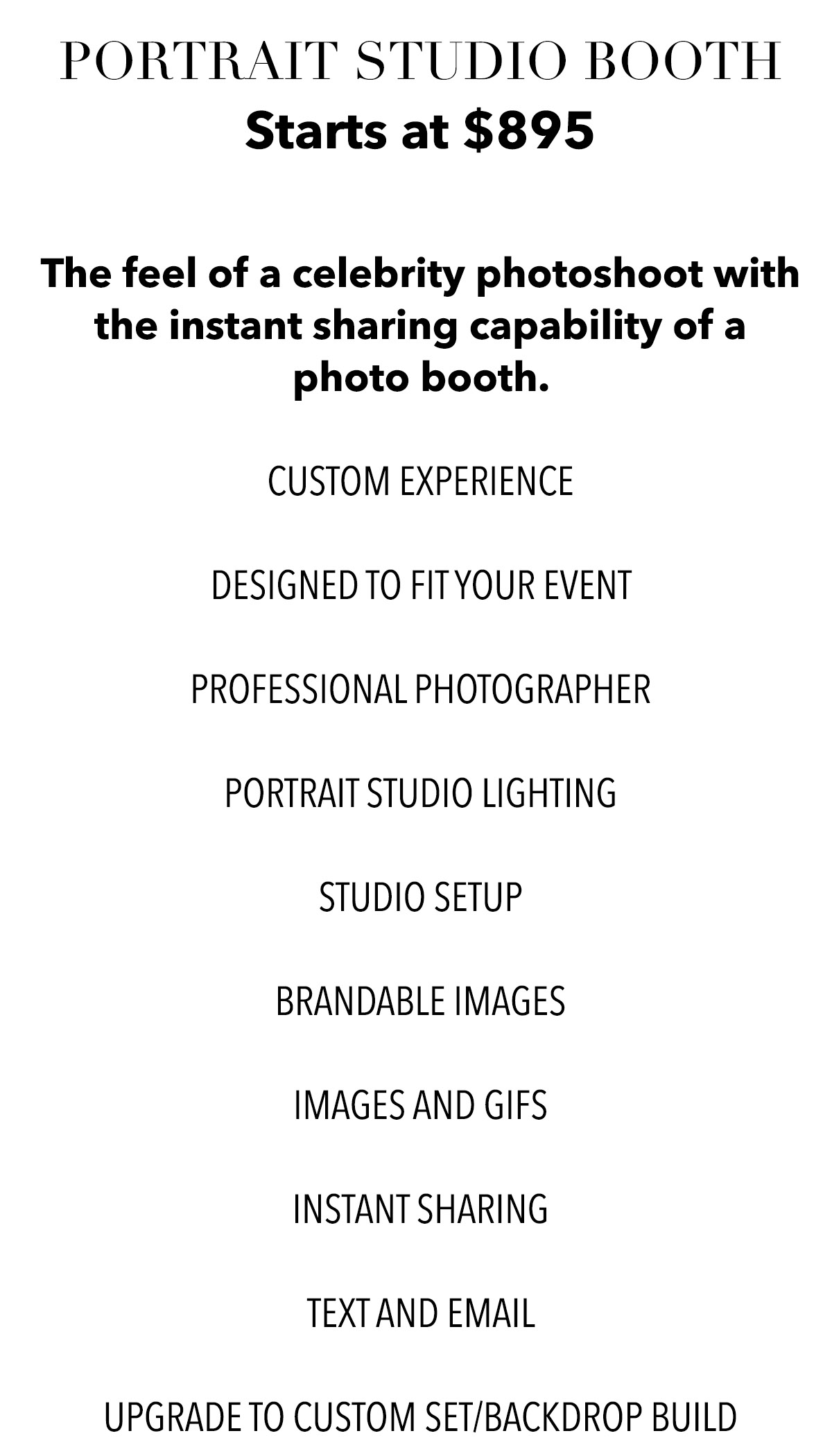 LET'S PLAN YOUR PARTY!
PARTY
DROP US A LINE. WE WOULD LOVE TO TALK TO YOU!

If you have any questions, we would love to answer them. No question is too small. Details matter and we want to make sure we can provide you with everything you need.